This is an unaltered pic from Asus' N7600GS/HTD/256M page:
I loled. (By the way, the page for this card was created today, even though it is for a 7600 GS.) Could this picture be more funny? I want to see you guys photoshop this picture to make it even more hilarious. Post a link to your pic in the comments section and I will post it in this news post with your name.
UPDATE: This card was available on Newegg not too long ago. Check out those reader reviews.
From Gapper100:
jimday666:
bls_met@l: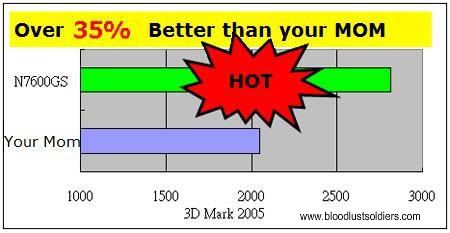 Annoyance:
matt.modica:
All of the above pics are nothing when compared to irhira's Nappa/DBZ reference: